So many times the fragrance of a wine brings me back in time to my "Nonno" Benedetto and his unforgettable little donkey, "Ciccio"…remembering when together we explored the land and its vinyards.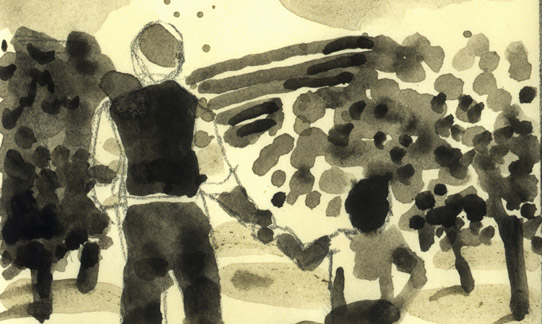 Grandfather, my "Nonno", studied the earth and let it sift through his hands (almost seeming to taste it) so that he could understand which type of grape vine to plant in that place. He would linger in the cool hills.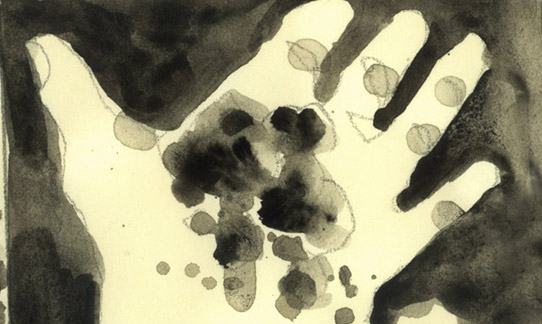 While I rested under a tree with his donkey, resting my head on my hands, I would watch him slowly turning to face the sun, listening and feeling the wind on his face and making a certain "face", a special expression – lips pursed and moving side to side. I never knew if his intense expression was approval or disapproval.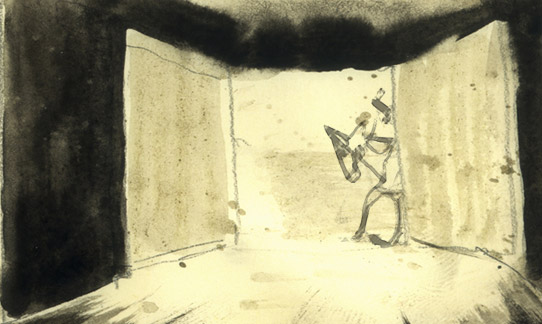 As he walked through the vinyard he would occasionally place a grape in his mouth, taste it and linger, still for a moment, pensively deciding if the time was right for the "vendemmia" – the harvest. I tried to imitate him – then, with a simple smile he would give me the best grape for tasting.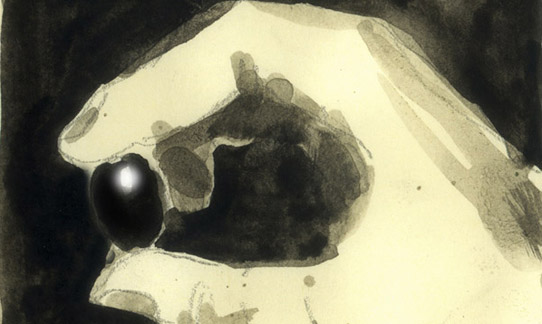 The "vendemmia", the harvest., was a wonderful time, a "festa", a festival – much happiness with men, women and children in the vineyards. Later, when we would enter the cantina cellar, one would immediately be aware of the pleasing intense perfume emanating from the wine. Nonno would inhale a great breath as if he were immersed in the sensation. Then, taking a glass, he would pour a bit of the wine carefully into it. He would raise it toward the stream of light, tip the glass and, carefully, gaze upon the liquid's beautiful color with his big blue eyes. He tasted the wine in small sips, remaining still, almost immobile, making that certain "face" with lips pursed, moving side to side, as he savored the moment.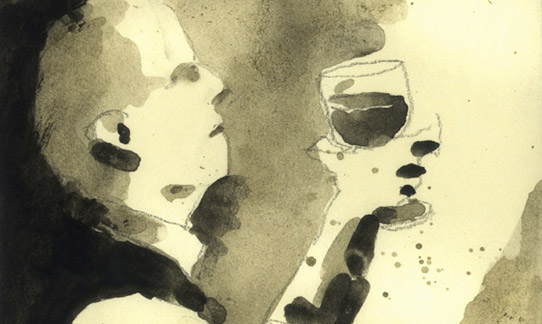 I never wanted to leave his big secure hand…he was near me with his smile, his plaid shirt always stained with red wine, sleeves rolled up. He had such patience as he explained to me the world of traditions in the nature of wine and our family's four generations in this realm of wine-making. I remember well the first time I tasted his wine. Nonno had rested his glass on a barrel, and I, wanting to imitate him, took the glass between my hands. In my excitement, it fell to the ground. He turned, smiled reassuringly, and said: "Everything in its time". He took my hand and slowly we left the cantina going outside where Ciccio was waiting for us.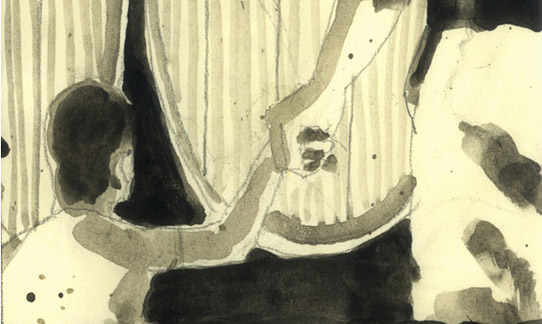 This is the simple world in which I was raised and how I have tried to bottle my wines. My selection of the earth – terroir – and the grape, is in respect to my family's traditions which I have tried to conserve and hopefully, even improve!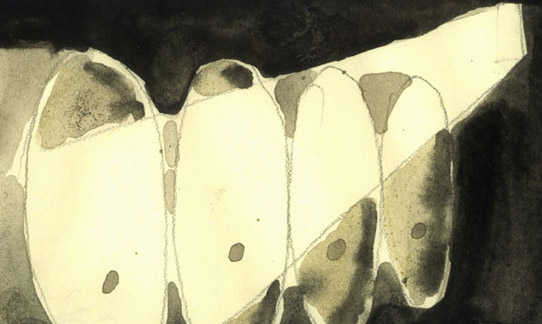 Whenever I drink an extra glass of my wine, I often find myself with Nonno Benedetto and Ciccio, and I see that certain expression which I think, I hope, is complimenting me.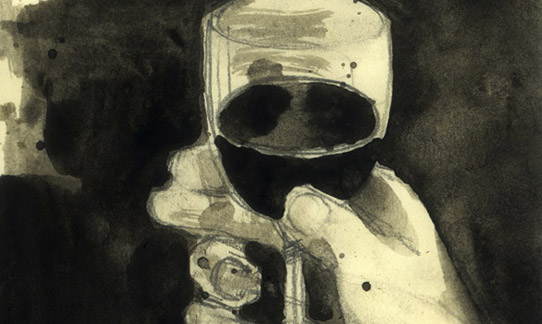 In the end, let us toast to life and the pleasure of good wine.
painting of RAIMONDO SANDRI